Criminal Law
With over 23 years of criminal practice, having done innumerable Jury and Non-Jury trials, Mr. Clark is qualified to handle virtually every type of criminal case.
As an Allegheny County Public Defender for over 10 years, Attorney Clark gained the extensive experience only a former Public Defender or a Prosecutor could amass. This translates into an ability that cannot be taught and that is ready to be put to work for you.
The types of cases routinely handled include
DUI
Drug Charges
Assault Cases
Theft
White Collar
With a Bachelors Degree in Accounting and over 8 years experience as an Auditor, this is an ideal combination to handle white collar and theft cases which has proven invaluable to past clients.
Exercise your right to hire the counsel of your choice. All matters are confidential and the consultation is free.
Drivers License Issues
These are common and each is unique. Whether you are charged with a simple speeding ticket or more serious offenses, such as Driving Under Suspension or your C.D.L. is in question, you need an experienced attorney to assist.
Dealing with the Courts or PennDot requires special knowledge. Hire someone who has done this work.
Typical Drivers License and PennDot issues handled include:
Driving Violations (Tickets)
Driving Under Suspension
Occupational Limited Licenses (Bread and Butter)
Permitting and Overweight Vehicles
Wills and Estates
Wills, Estate Administration, Trusts, and Powers of Attorney. These are areas of law Mr. Clark gained first hand knowledge of while still in Junior High School. The lesson is that it is of vital importance to have a scrupulous lawyer prepare your documents and make sure your decisions are followed.
Wills
Wills are the written document which determines how you wish to have your assets distributed after you depart this world. Within the document are very important provisions for any number of issues, whether a Trust or Guardianship for your minor children, or who receives exactly what, in what amounts or share, and who is in charge of winding up your affairs.
A well written Will is vital to a proper estate plan. Since your Will is one of the most important documents you may ever have, it is important to understand that Mr. Clark has years of experience writing Wills and establishing an estate plan. This means he is committed to assisting you in planning to pass your assets as efficiently as possible to whom you choose.
Estate Administration
This legal process, commonly known as probate, is when an individual who passes away has their property transferred to the heirs and their final expenses paid. This is a process where attention to detail is vital. Timing, notification, and properly gathering assets while paying bills are all matters needing careful attention.
Having handled numerous estates including those involving, unfortunately, issues not anticipated or caused by disgruntled heirs, so please contact our office to confidentially discuss your issue.
Trusts
A Trust is simply a right for one or more people held by another party or entity. This legally created entity and method of holding property can be of immeasurable value and peace of mind to individuals who choose to use these. Whether you require a special needs Trust for your children, or to pass wealth outside probate or to exercise control over when and how your accumulated wealth is paid out, these are all the types of issues and methods available for discussion and your careful consideration.
Power of Attorney
This document is essential to a good estate plan and to a good life plan. This document allows the person you name to handle your affairs while you are alive should you be unable to act due to your disability or unavailability. The big scare is if you do not have a Power of Attorney and have any business or assets that need managed. In this situation the court becomes involved and names a Guardian. This process takes considerable time and cost and may not result in selecting who you would want to manage your affairs. By carefully selecting the right person, this document can be instrumental to ensuring the correct individual, who knows your intentions, acts in your place.
Liquor Law
This is a unique area of law where Mr. Clark has been practicing his entire career. Typically helping the local and Mom and Pop tavern owners, although he has handled numerous situations representing large corporate clients as well. The work in this area ranges from routine matters such as license renewals and obtaining tax clearance, to enforcement defense, to defend the licensee from citations brought by the enforcement bureau or to arrange complex sale and purchase transactions.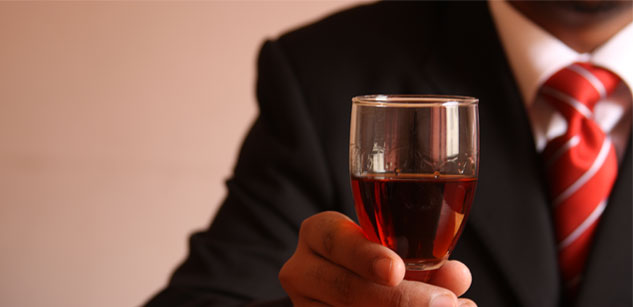 Liquor transactions involve representing either a license Buyer or Seller and protecting their interest through the transfer process including inter-municipal transfers. Typically, this involves negotiating the sales contract, incorporating to limit individual liability, preparing the financing, leasing documents, and dealing directly with the Bureau of Licensing. All of this is done with personal attention to your unique situation.
Strategic Alliances
Due to the sheer volume of areas of legal practice and to ensure that the client receives effective representation, Mr. Clark has spent the last 20 years making valuable alliances for his clients with lawyers who are known for their outstanding abilities in specific practice areas.
"The last thing I would wish to do is provide a referral to someone who does not meet the expectations I would have if choosing someone to represent me."
~ Charles T. Clark
These attorneys have agreed that when they meet with clients and prospective clients, they will do so whenever possible in the Tarentum office.
The more common referrals include Personal Injury and accident cases, Workers Compensation claims, and complicated real-estate, divorce and civil litigation. Please note that in these matters it is in your best interest to have an attorney who practices in these areas regularly. You need someone who the insurance company or other opponent knows and respects. Don't hire a lawyer who dabbles in these areas; hire someone who knows how to protect your interests with proven results.
As to recent developments in the law, Mr. Clark continues to develop a network of attorneys with your best interests in mind. Marcellus shale gas issues are one of those hot button areas. For over twenty years Mr. Clark handled coal contracts and leasing issues. This does not mean he knows the entire area of energy law. Even though he successfully negotiated numerous Marcellus gas leases, this area of the law has become the wild west of the practice of law, and because of this, he has developed associations with highly respected lawyers in this field to assist you in this and in other evolving areas of the law.
"Simply, if I do not routinely practice on your specific issues, I will find someone who does."